Pôle Innovation
Head of Research Group: Paul Oudin
The research activities of the Innovation Research Group are structured around the many novel issues that lawyers and economists are faced with today: competition and new technologies, protection of personal data, blockchain etc.
Published studies are at the forefront of global research and always advocate public policy reforms aimed at the highest French and European authorities. The researchers and professionals who are members of the Innovation Research Group showcase a multidisciplinary and comparative approach – law, economics, information technology, sociology as applied in Europe, the United States and Asia.
The Research Group is directed by Paul Oudin. After graduating from the University Paris II Panthéon-Assas in Business Law (Magistère DJCE), Paul was admitted to the Paris Bar School while pursuing the Masters of Science in Law and Finance at Christ Church College, University of Oxford. There, he was head of Fintech at the Oxford Fintech & Legaltech Society. He works in parallel for start-ups whose activity is predominantly based on blockchain technology. His current professional activity and research focuses on the legal, financial and technological aspects of blockchain, fintech and legaltech.
Press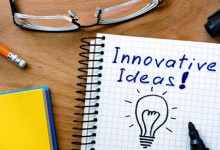 Réponses aux questions de Pascal Perri pour le site « Oui à l'innovation ! » 1/4 Dans quelle mesure le droit peut-il freiner ou stimuler la croissance et l'innovation ? >>> Retrouvez l'article ici. 2/4 Le principe de précaution est-il selon vous à sa juste place ? >>> Retrouvez l'article ici. 3/4 Le statut des chercheurs est-il selon vous correctement valorisé en France […]
0 comments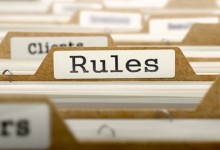 De Sophie Vermeille, Mathieu Khomann et Mathieu Luinaud Le Monde – 11 mars 2016 Vincent Giret, revient dans Le Monde sur la publication de la note "Un droit pour l'innovation et la croissance" réalisée par des membres de Droit & Croissance pour la Fondapol. Celui-ci expose notamment la nécessité pour la France de faire évoluer son corpus normatif en phase […]
0 comments
Cet article reprend les recommandations d'une note publiée par la Fondapol et intitulée « Un droit pour l'innovation et la croissance ». Selon les auteurs, la France se trouve à la frontière technologique dans de nombreux secteurs de son économie. Pour franchir cette frontière technologique, les institutions propres à l'économie française doivent changer. Il convient notamment de repenser le rôle […]
0 comments