Pôle Gouvernance d'entreprise et OPA
Head of research group: Sophie Vermeille
Droit & Croissance regularly discusses with French and European authorities on the issues of investors' rights and is currently preparing several recommendations.
Droit & Croissance contributed to the debate by publishing analytical notes on corporate governance and actively participated in the preparation of the proposed PACTE law in 2017 and 2018 (Action Plan for the Business Growth and Transformation).
Droit & Croissance was also auditioned by the National Assembly and the Senate. Droit & Croissance opposed several proposals,
in particular those concerning the broader corporate purpose, highlighting the risks of increased agency costs (i.e. the risk of the increasing misalignment of interests between managers and
shareholders).
Publications
October 18, 2019 – At AXA – 25 Avenue Matignon – Paris Programm 9:15 OPENING OF THE CONFERENCE: François Vannesson, General Secretary of Axa Climate, General Secretary of D&C 9:20 Kick off: George Stansfield, General Secretary of the AXA Group 9:25 Speaker: Robert Ophèle, President of the Autorité des Marchés Financiers 9:30 Speaker: Clément Royo, Advisor to the President of […]
Press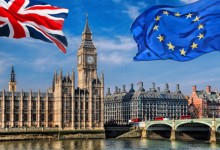 Par Thomas Philippon et Sophie Vermeille, L'Opinion – 30 juin 2016 Les auteurs mettent en avant l'opportunité que représente le Brexit pour la place de Paris et les universités françaises dans une tribune publiée dans le journal l'Opinion. "La sortie du Royaume-Uni de l'Union est un immense bouleversement. Les négociations qui vont s'engager seront longues et semées d'embûches. Nous pouvons […]