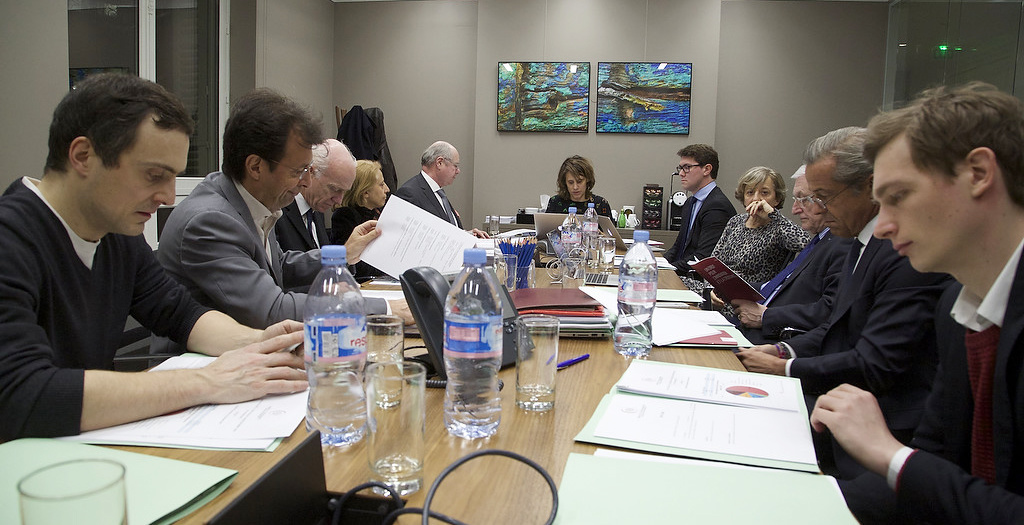 The Droit & Croissance team is comprised of permanent members coming from the world of business and the academic milieu having varied training in law, economy and finance. Researchers: ten doctoral students, three post docs and fifteen legal and financial professionals.
Management: a solid team of volunteers ensure the leadership and management of the institute, the organization of work and various events, as well as the launching of new projects. Their work centers on various divisions: communication and social networks/research and publication/secretariat and administration/ raising funds and sponsoring.
Today, Droit & Croissance has 62 active members:
– 14 junior and senior attorneys;
– 14 doctoral students (3 of whom are financed by doctoral contracts and 2 by CIFRE agreement [industrial agreement of learning/training by research]) ;
– 13 students (including 2 law students, 2 future doctoral students, 1 former attorney);
– 2 lawyers;
– 3 post docs; and
– 16 professionals (in the fields of banking, finance, communication, restructuring, coaching or entrepreneurs).
Amongst all these members, 6 of them have defended their doctoral thesis.